Syndigo's Active Content Engine is an end-to-end solution for PIM, MDM, DAM, Enhanced Content, Syndication, GDSN & Analytics. Syndigo is the first Active Content Engine built to power modern commerce by enabling the continual flow of data and content throughout the entire commerce ecosystem. With industry-leading data management, syndication, and analytics, combined with the largest two-sided network for content distribution, we deliver accurate information that improves decision-making and accelerates sales on every shelf.  Syndigo serves more than 12,000 manufacturers, and 1,750 retailers and distributors globally across key industries including grocery, food service, hardlines, home improvement/DIY, pet, health and beauty, automotive, apparel, oil & gas, and healthcare.
Customer Case: Elevating Customer Engagement with Enhanced Product Content - Dermalogica and Syndigo
About
Dermalogica, a prominent skincare brand renowned for innovative skin health solutions, embarked on a mission to enhance customer engagement and improve brand recognition. With a global presence spanning over 100 countries, Dermalogica faced the challenge of standing out in a highly competitive skincare market.
Case description
In a rapidly expanding skincare industry, Dermalogica aimed to differentiate itself from competitors, both established and emerging. With the market projected to reach nearly $200 billion, capturing consumer attention amid the noise posed a significant challenge. Dermalogica sought to leverage enriched media and Enhanced Content to deliver a comprehensive and compelling shopping experience, fostering brand loyalty and driving conversions.
Action by Syndigo
Collaborating with Syndigo, Dermalogica embarked on a strategic journey to enhance its product content. Recognizing the significance of storytelling and immersive experiences, Dermalogica harnessed Enhanced Content to create engaging product detail pages (PDPs). This advanced content format included interactive multimedia elements such as embedded videos, product comparison charts, and interactive product tours. Syndigo's platform empowered Dermalogica to weave captivating narratives, effectively conveying product features, benefits, and the brand's core values.
Results
The collaboration between Dermalogica and Syndigo yielded remarkable outcomes:
Conversion Rate Boost:

Dermalogica achieved a remarkable 10% increase in conversion rates by incorporating Enhanced Content into its PDPs, capturing the attention and trust of shoppers.

Enhanced Omnichannel Cohesion:

In a dynamic retail landscape, Dermalogica seamlessly bridged the physical-digital divide, ensuring consistent messaging and experiences across multiple channels.

Empowering Brand Identity:

By showcasing its cruelty-free, vegan products and promoting sustainability initiatives, Dermalogica fortified its brand identity and resonated with socially-conscious consumers.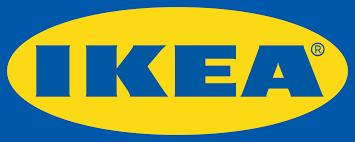 Questions? Schedule a free call with a PIM specialist
Find out how we can help you with any Product Information Management issue.
Schedule a free call