Dynamicweb, a leading provider of omnichannel software and e-commerce solutions, today announced the launch of Dynamicweb 10 at Summit, the company's annual user conference. This marks a major milestone for the company, as Dynamicweb 10 is the first solution to be upgraded to .NET 6.
About .NET 6
.NET 6 is the latest version of .NET released in November 2021. .NET 6 is not only a vastly improved version of the platform over its predecessors but also has some of the coolest features we've seen in some of the most popular platforms and languages.
.NET 6 is a true unified development platform that enables developers to build applications for the cloud, web, desktop, mobile, gaming, IoT, and artificial intelligence. All of these subplatforms share common base class libraries, APIs, and basic infrastructure, including language and compilers.
.NET 6 is supported by the Visual Studio tools, Visual Studio Code, and CLI.
.NET 6 is the fastest .NET yet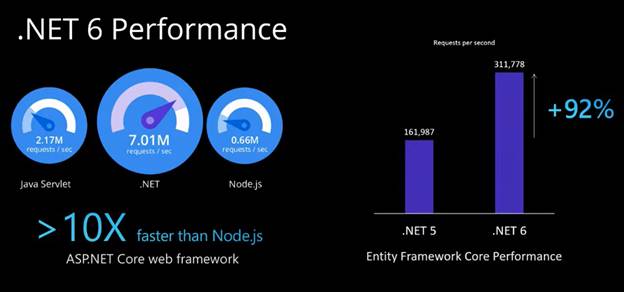 Join our newsletter
Be the first to know about Product Information Management news, helpful tips, and updates!
Join